L
a
m
a
i
s
o
n
Q
u
é
m
é
n
e
r
The beginnings of history
A family farm focused on traditional Roscoff onion production
La Maison Quéméner is a family farm located in Roscoff, a picturesque port on the north coast of Finistère, in Brittany. In this sector of Haut-Léon, farmers, helped by fertile soil and a very temperate climate, produce field vegetables.
This is where, since 1850, we have been peasants and greengrocers. We are Eric and Tiphaine Quéméner, associate brother and sister! Since 2018, we have taken over the farm located in the heart of the city of Roscov.
Available for direct sale or on the online store, Maison Quéméner's products are aimed at individuals, restaurateurs and wholesalers.
Breton peasants, nicknamed Johnnies, popularized the pink bulb across the Channel
The Roscoff onion is the flagship product of Maison Quéméner. It is recognized for its beautiful pink color, its inimitable taste and the quality of its conservation. A flagship of Breton gastronomy, the Roscoff onion enjoys an excellent reputation, including abroad.
Thus, the rose bulb was popularized in Great Britain by the Johnnies. These Breton peasants crossed the Channel to trade in the middle of the 19th century.
Our father would sell his onions to the Scottish border and our great-grandfather to the Shetland Islands… Today our onions continue to travel around the world.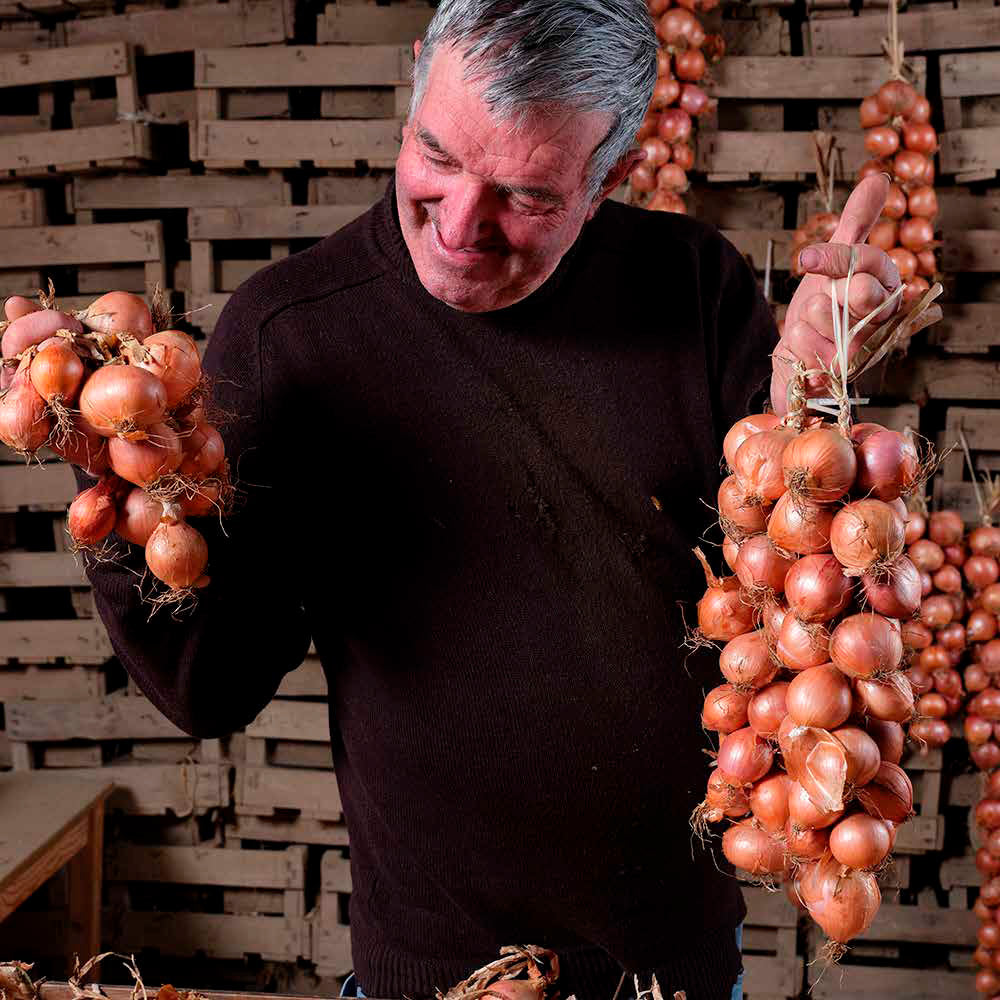 The cultivation and preparation of Roscoff onion calls upon traditional know-how. The actions must be mastered to prepare this delicate vegetable and ensure its conservation.
The Protected Designation of Origin (PDO) obtained in 2013 attests that Roscoff onions are produced using recognized traditional know-how, in a defined geographical area (24 municipalities).
The cultivation and preparation of Roscoff onions are codified. The specifications are based on the experience acquired by the producers over time.
To ensure the long shelf life of this delicate vegetable, each onion is prepared by hand. This involves mastering techniques such as trimming and braiding. These gestures, we learned them very young from our parents, who themselves had learned them from theirs ...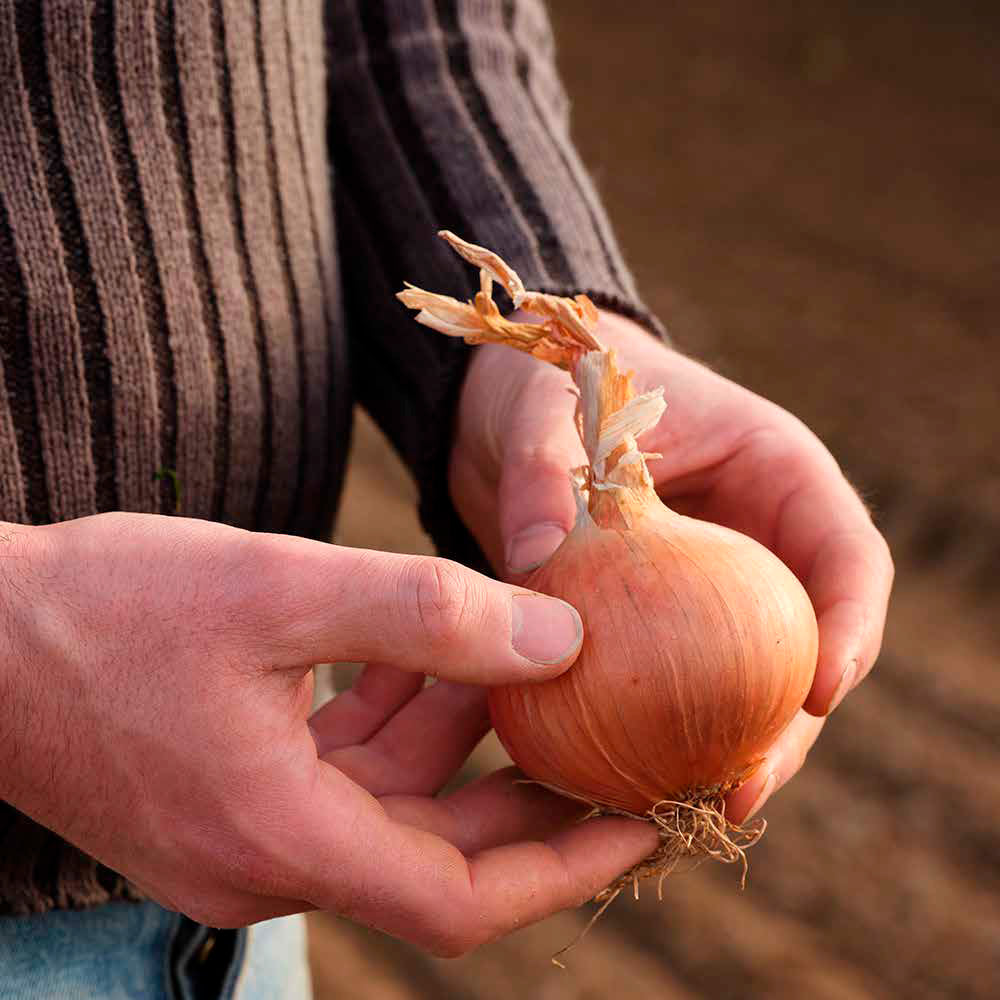 A gastronomic staple
Maison Quéméner offers Roscoff onion in all its forms to delight gourmets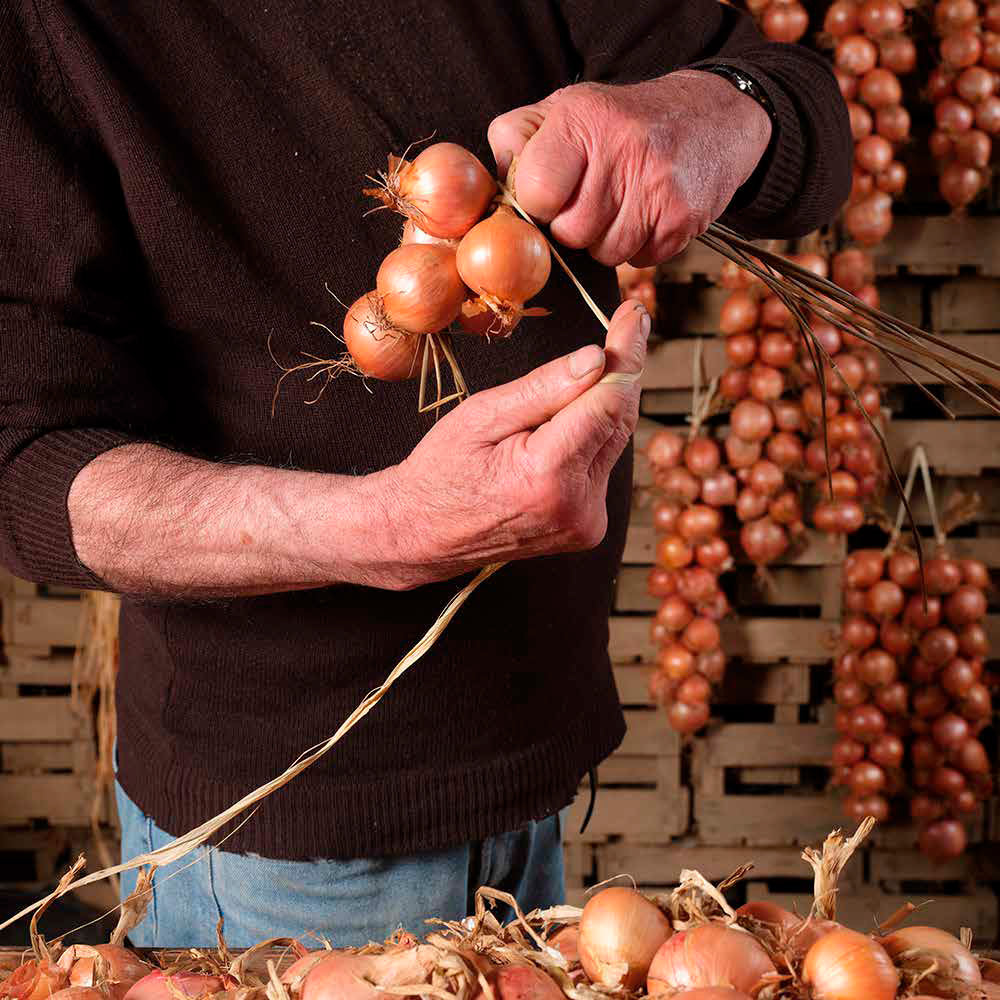 The Maison Quéméner produces Roscoff AOP onions, in the pure tradition. Individuals and professionals trust us to produce quality onions that express their aromas on the plate.
This Breton specialty lends itself to all culinary fantasies. We adapt to different needs to offer Roscoff onion in all its forms. Thus, on the farm and in the online store, it is available in raw (braids, bulk, bags) or processed (dehydrated onion powder, confit).
All you have to do is discover the many ways to accommodate this excellent product!